Dr Arunabha Ghosh is an internationally recognised public policy expert, author, columnist, and institution builder. He is the founder-CEO of the Council on Energy, Environment and Water, and has led CEEW to the top ranks as one of Asia's leading policy research institutions and among the world's 20 best climate think-tanks. He played a formative role in creating the International Solar Alliance, and was a founding board member of the Clean Energy Access Network. Co-author/editor of four books and with experience in 48 countries, he previously worked at Princeton, Oxford, UNDP (New York), and WTO (Geneva). The Asia Society honoured him recently with the 2022 Asia Game Changer Award, for his and CEEW's "incredible work, which is making a real difference for India and for the planet".

Ghosh advises governments, industry, civil society, and international organisations around the world. He currently serves on Government of India's G20 Finance Track Advisory Group and advises the Sherpa Track for India's G20 Presidency in 2022-23. In 2022, the UN Secretary-General appointed him to the High-level Expert Group on the Credibility and Accountability of Net-Zero Announcements by Non-State Actors. Dr Ghosh is currently Vice-Chair of the UN Committee for Development Policy, having been first nominated to the UNCDP by the UN Secretary-General in 2018. Arunabha is a member of several international expert advisory groups: Global Commission on the Economics of Water; High-Level Group of Economists, constituted by the French president for the One Planet Lab; and the High-Level Consultative Group for the U.S. Department of State's Energy Transition Accelerator. In 2020, the Government of India appointed him Co-Chair of the energy, environment and climate change track for India's Science, Technology and Innovation Policy (STIP2020). He has been appointed the Co-Chair of the T20 Task Force on climate and energy for G20 Presidencies led by Indonesia in 2022 and India in 2023.

He is a member of the World Economic Forum's Global Future Council on Clean Air, having previously been a member of the Global Future Council on Energy. He serves on the Board of ClimateWorks Foundation. A frequent speaker and adviser to governments, industry and international organisations, he writes monthly columns across various platforms, has hosted or featured in several documentaries, and his 2019 TED Talk on air quality (Mission 80-80-80) has crossed 270,000 views. He was a World Economic Forum Young Global Leader. He holds a D.Phil. from Oxford.
Recordings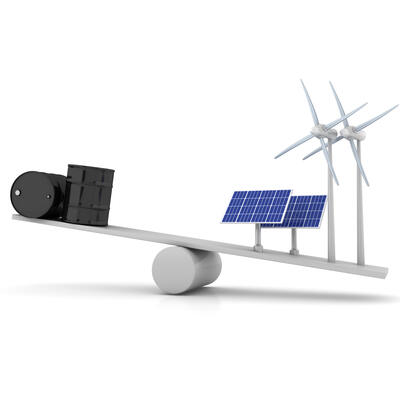 Podcast
November 18, 2022
Climate One has been at this year's UN climate summit, COP27, where one of the issues at the forefront of the conversation has been "loss and damage"…