Caty Borum is Executive Director of the Center for Media & Social Impact (CMSI), a creative innovation lab and research center based at American Univeristy's School of Communication (SOC) that creates, showcases, and studies entertainment for social change, and Provost Associate Professor at SOC. 
She is an award-winning media producer, engaged scholar, and author of three books about entertainment media and social change: A Comedian and An Activist Walk Into a Bar: The Serious Role of Comedy in Social Justice, with co-author Lauren Feldman (foreword by Norman Lear, University of California Press); Story Movements: How Documentaries Empower People and Inspire Social Change (Oxford University Press), winner of the 2021 Broadcast Education Association Book Award; and The Revolution Will Be Hilarious: Comedy for Social Change and Civic Power (NYU Press). 
In 2021, she won American University's annual "Outstanding Scholarship, Research, Creative Activity, and Other Professional Contributions Award," a refereed honor that recognizes extraordinary faculty achievement. As a documentary producer, her films and TV programs have aired internationally and nationally, across TV, streaming, and theaters. In 2020, she was named to DOC NYC's inaugural list of New Documentary Leaders, a peer-selected film industry award given to 16 global leaders who have made a substantial positive impact on the field.
Recordings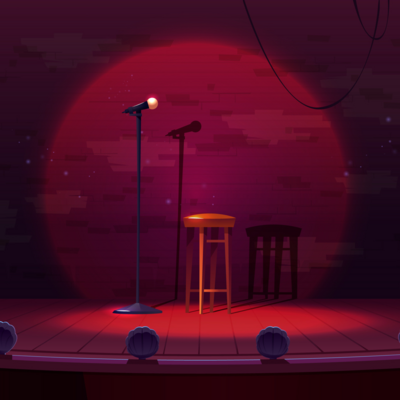 Podcast
October 27, 2023
Laughter can be good medicine, but when is it okay to laugh at something as deadly serious as the climate crisis? Some comedians use comedy as a tool…