Dr. Dorceta Taylor is a professor at the Yale School for the Environment. Prior to that she was a professor of environmental sociology at the University of Michigan's School for Environment and Sustainability (SEAS) for 27 years. She was the James E. Crowfoot collegiate chair and the director of diversity, equity, and inclusion at SEAS.
In 2014 Taylor authored a landmark national report, The State of Diversity in Environmental Institutions: Mainstream NGOs, Foundations, and Government Agencies. Her most recent book, The Rise of the American Conservation Movement: Power, Privilege, and Environmental Protection, was published in 2016 during the 100th-year anniversary of the founding of the national park service. The book examines how conservation ideas and politics are tied to social dynamics such as racism, classism, and gender discrimination. Revelations made in the book about the ideologies of John Muir, the slave-owning past of John James Audubon and the eugenicist history of the Save the Redwoods League and the National Park Service have led to the Sierra Club, the National Audubon Society, and the Save the Redwoods League acknowledging the problematic discourses and actions of their founders. 
Taylor was honored by the Smithsonian Institution in 2019. She received PhD and master's degrees from the School of Forestry & Environmental Studies and the Department of Sociology at Yale University in 1991, 1988, and 1985. 
Recordings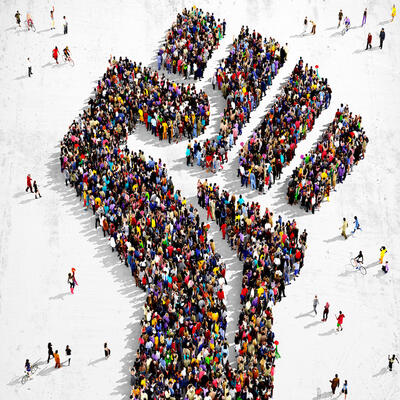 Podcast
October 30, 2020
How does power shape our climate and our future? For young activists, speaking climate truth to power can be daunting when climate change is here and…