Dr. Ed Kearns is the Chief Data Officer of First Street Foundation, and as such, provides leadership for the organization's science and data activities.
Kearns previously served as Chief Data Officer for the U.S. Department of Commerce, overseeing the governance and management of data assets from its 12 bureaus. Appointed as NOAA's first Chief Data Officer in 2017, he has led the development of strategies and practices for managing NOAA's data as a national asset. Kearns promotes new uses and wider understanding of federal data through new public-private partnerships and technologies, such as the NOAA Big Data Project. As a workgroup leader for the White House's Leveraging Data as a Strategic Asset initiative, he helped develop the new Federal Data Strategy.
Previously, Kearns led climate data and archive activities for NOAA; guided Everglades restoration projects for the National Park Service; calibrated NASA satellite-based ocean data products; and developed ocean data systems as a professor at the University of Miami.
Kearns holds a Bachelor of Science in Physics and Marine Science from the University of Miami, and a Doctorate of Philosophy in Physical Oceanography from the University of Rhode Island.
Recordings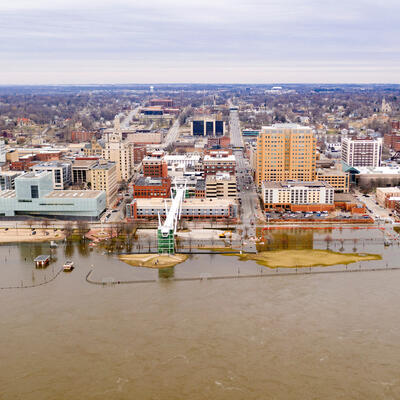 Podcast
August 14, 2020
"We had one of the snowiest winters on record in Lincoln and Omaha," reports Martha Shulski of the Nebraska Climate Office. She's describing the…