Ertharin Cousin is a Visiting Scholar at the Center on Food Security and the Environment. She previously served as executive director of the World Food Programme from 2012 until 2017. In this role, Cousin led the world's largest humanitarian organization with 14,000 staff serving 80 million vulnerable people across 75 countries.
Cousin possesses more than 30 years of national and international nonprofit, government, and corporate leadership experience. She maintains relationships with global government, business, and community leaders. She has published numerous articles regarding agriculture, food security, and nutrition. In 2009, Cousin was nominated by the president and confirmed by the Senate as the US ambassador to the UN Agencies for Food and Agriculture in Rome. In this role Cousin served as the US representative for all food, agriculture, and nutrition related issues.
Prior to her global hunger work, Cousin helped lead the US domestic fight to end hunger while serving as executive vice president and chief operating officer of America's Second Harvest (now Feeding America). In this role Cousin led the operations, budgeting, and expenditures as well as the human resources, IT, and training activities of this national confederation of 200 foodbanks across America serving over 50,000,000 meals per year. Previously, Cousin served as senior vice president for Albertson's Foods.
Before Albertsons, Cousin also served in government as the White House Liaison to the State Department. She received the department's Meritorious Service award for her work expeditiously and successfully addressing foreign policy issues which arose when the US hosted the Atlanta Olympics. A Chicago native, Cousin is a graduate of the University of Illinois at Chicago; the University of Georgia Law School, and the University of Chicago Executive Management Finance for Non-Financial Executives program. She has been listed numerous times on the Forbes "100 Most Powerful Women" list, as the Fortune "Most Powerful Woman in Food and Drink," on TIME's "100 Most Influential People" list, and as one of the "500 Most Powerful People on the Planet" by Foreign Policy magazine.
Recordings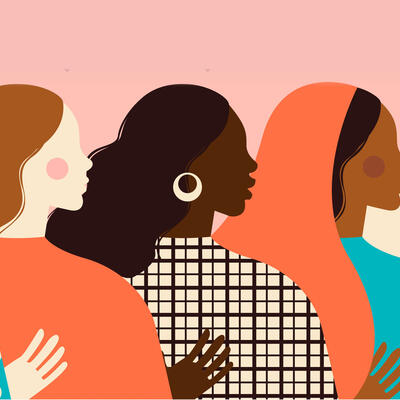 video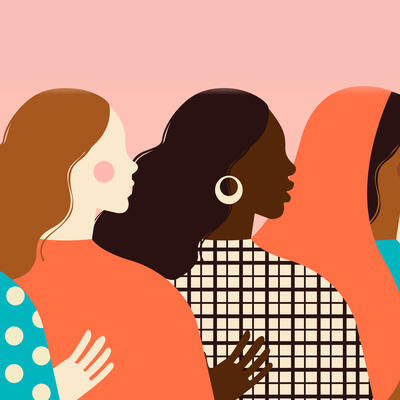 Podcast
June 19, 2020
Could empowering women power up the climate movement?
We often talk about climate change and gender equality as separate issues. But the truth is…