Eva Gladek is the founder and CEO of Metabolic, a consulting, research, and venture building firm focused on tackling global sustainability challenges and advancing a circular economy. Eva founded Metabolic in 2012 with the mission of transitioning the global economy to a fundamentally sustainable and circular state. 
Gladek holds a master's in industrial environmental management from Yale University and a bachelor's in molecular biology from Amherst College. In her years of consulting work and concept development, she has advised hundreds of organizations, ranging from progressive cities to global NGOs, and industry leaders in nearly every economic sector. She is an expert in technical environmental management techniques and has developed a number of frameworks for systems thinking, the circular economy and sustainable design. 
Recordings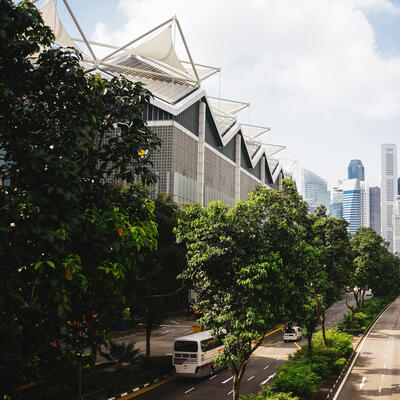 Podcast
May 8, 2020
Can we solve the climate crisis by reimagining our cities?
Climate activists have long envisioned the zero-carbon cities of the future. Now,…