A lifelong lover of food being the granddaughter of farmers, Gwyneth Borden joined the Golden Gate Restaurant Association (GGRA) as the Executive Director in February 2014. Prior to coming onboard, Borden spent 10 years at IBM as the Manager of Corporate Citizenship & Corporate Affairs. She is also a Director of the San Francisco Municipal Transportation Agency and Commissioner, San Francisco Parking Authority, following six years of service as a Planning Commissioner for the City and County of San Francisco. 
Prior to IBM, Borden was the Director of Government Relations for the San Francisco Chamber of Commerce, a legislative aide to then San Francisco Supervisor Gavin Newsom and a staff assistant in U.S. Senator Barbara Boxer's office. 
She is involved in a number of civic and philanthropic organizations and has received numerous awards for her leadership, including being named by the San Francisco Business Times as an Influential Woman in Bay Area Business in 2014. She was also recognized as an Industry Leader by Professional Business Women of California in 2013.
Recordings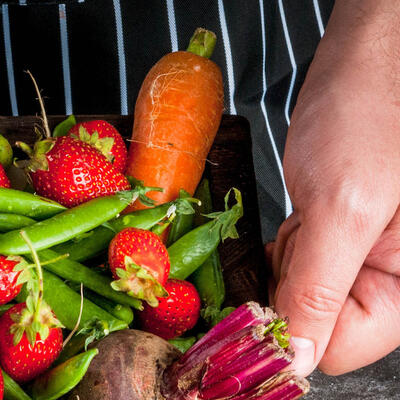 Podcast
August 24, 2018
Can a menu at a fancy restaurant be a map for solving the climate challenge? A handful of high-end chefs are using their restaurants to show how…