Jamie Margolin is an 18-year-old Colombian-American organizer, activist, author, public speaker, and Film & TV student (2024).

She is co-founder of the international youth climate justice movement Zero Hour that led the official "Youth Climate Marches" in Washington, DC and 25+ cities around the world during the summer of 2018. Margolin helps lead Zero Hour in organizing marches, rallys, educational campaigns, strikes, summits, tours, and lobby days, including the "2019 Youth Climate Summit" in Miami Florida and the Youth Climate Lobby Days on Capitol Hill both in 2018 and in 2019.

Margolin is also a plaintiff on the Our Children's Trust Youth v. Gov Washington state lawsuit, Aji P. vs. State of Washington, suing the state of Washington for denying her generation their constitutional rights to a livable environment by worsening the climate crisis. In September of 2019 she testified before the US Congress alongside fellow youth activist Greta Thunberg, holding her leaders accountable to taking urgent climate action.

Margolin served as a surrogate for the Bernie Sanders 2020 Presidential Campaign, speaking at several campaign rallies (including the 2020 Tacoma Dome rally to an audience of over 17 thousand people), filming campaign endorsement videos, and doing outreach to get out the vote for Bernie Sanders. She also was one of the youngest Delegates at the 2020 Democratic Convention. Youth to Power: Your Voice and How to Use It, her debut book, is the ultimate guide to being a young activist.
Recordings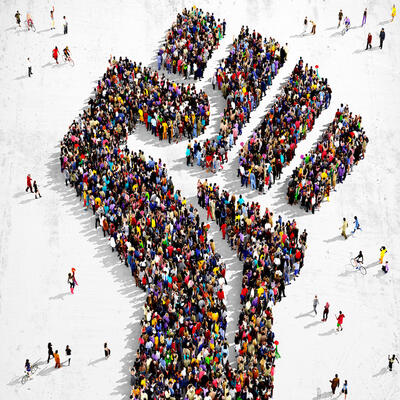 Podcast
October 30, 2020
How does power shape our climate and our future? For young activists, speaking climate truth to power can be daunting when climate change is here and…