Jeremiah Baumann is Director of the U.S. Federal Initiative for Climate Imperative, an Energy Innovation project to secure just and ambitious climate wins at the scale and pace needed to avoid the worst impacts of climate change.
Prior to joining Energy Innovation, Baumann managed the Beyond Coal campaign and developed the Beyond Carbon program for Bloomberg Philanthropies, supporting efforts to pass leading-edge clean energy and climate policies in states across the country and accelerate the transition from fossil fuels to clean electricity. He also managed climate policy for Mike Bloomberg's 2020 presidential campaign.
Baumann began his career in advocacy and then government, working for U.S. Senator Jeff Merkley (OR) on energy, climate, and environmental policy; he subsequently served as legislative director, leading successful efforts to reform the filibuster and to pass the LGBT Employment Non-Discrimination Act in the U.S. Senate. He previously served as the director of Environment Oregon, spearheading efforts to pass the state's first renewable energy standard in 2007, and as co-director of the New Voters Project, a voter registration and get-out-the-vote effort to mobilize young voters in the 2004 election. Baumann is a graduate of Yale University with a BA in Architecture and Urban Studies.
Recordings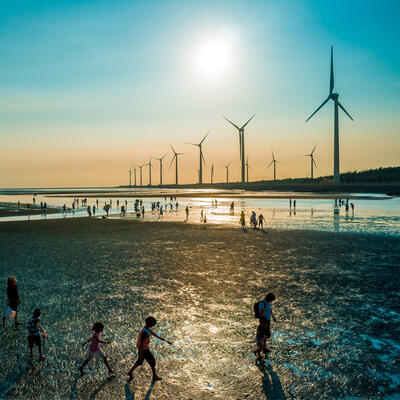 Podcast
January 22, 2021
Hopes and expectations are high for President Biden's first weeks in office. His recovery plans promise to take on COVID-19, a battered economy, and…