Kathy Castor was elected in 2006 and represents Florida's 14th Congressional district, which includes Tampa and parts of Hillsborough County. She is the first woman to represent Hillsborough and Pinellas counties in the U.S. Congress.
Castor started her professional legal career with the Florida Department of Community Affairs working to enforce environmental and growth management laws that protect wetlands, Florida's coastline, endangered species and sensitive lands. As a Hillsborough County Commissioner, Castor served as chair of the Hillsborough County Environmental Protection Commission that is charged with protecting the air, water, wetlands, and land of our large and diverse county, and the delegated elements of the Clean Air and Clean Water Acts. As County Commissioner in 2005, Castor was the sole vote against a gay pride ban; this ban was finally repealed unanimously by the Hillsborough County Commission in 2013.
Castor is a graduate of Tampa's Chamberlain High School, Emory University and Florida State University College of Law. She is the former President of the Florida Association of Women Lawyers and partner in a statewide law firm.
Recordings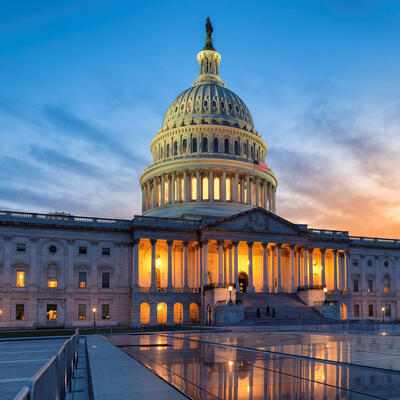 Podcast
March 12, 2021
True to his campaign promise, President Biden dove right into the climate crisis on Day One, signing a stack of executive orders that signaled his…