A fiction writer, essayist and journalist, Lauren Markham's work most often concerns issues related to youth, migration, the environment and her home state of California. Markham is the author of The Far Away Brothers: Two Young Migrants and the Making of an American Life (Crown, September 2017), which won the 2018 Ridenhour Book Prize, the Northern California Book Award, and was named a New York Times Book Critics' Top Book of 2017.
Her work has appeared in outlets such as Harper's,The Guardian, The New York Review of Books, The New Republic, Guernica, Freeman's, Mother Jones, Orion, The Atlantic, The Best American Travel Writing 2019, and on This American Life. 
In addition to writing, Markham has spent fifteen years working at the intersection of education and immigration. She teaches writing at the Ashland University MFA in Writing Program, Left Margin Lit, and the University of San Francisco.
Recordings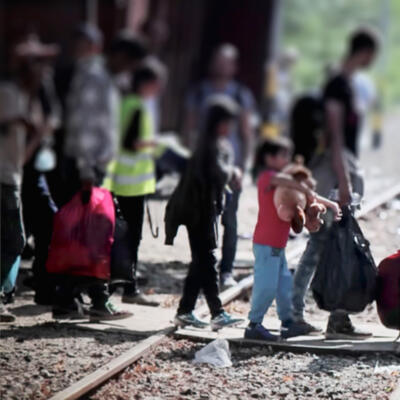 Podcast
February 7, 2020
Climate instability is an increasing driver of human migration. But no one identifies themselves as a climate refugee.
"The Geneva…