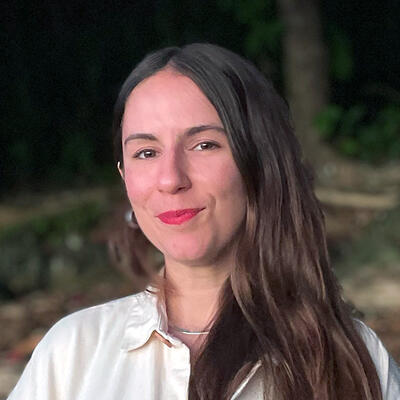 Megan Shea Biscieglia is a Bay Area-based producer and sound designer. She has worked on a wide range of large-scale media and tech-related projects, including experiential exhibits, architectural installations, and narrative story through visual and sound. 
She has produced work with Karen O and Danger Mouse, Harper's Bazaar, The Marciano Arts Foundation, MSG Sphere Studios, HBO, The Getty Villa, and Radio City Christmas Spectacular starring The Rockettes.
Her background is primarily in the art and technology world, but she is passionate about exploring and utilizing different mediums to tell stories that inspire, build connection, and stimulate agency for the future.