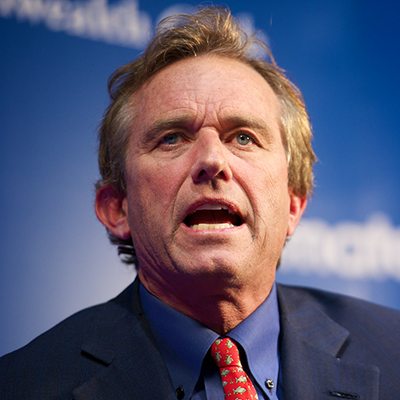 Robert F. Kennedy, Jr.
Senior Attorney, Natural Resources Defense Council
As a former Senior Attorney for the Natural Resources Defense Council, Robert F. Kennedy, Jr. sought to establish sustainability and good stewardship of the Earth as central ethical imperatives of human society. Kennedy has worked on environmental issues across the Americas and has assisted several indigenous tribes in Latin America and Canada in successfully negotiating treaties protecting traditional homelands. He is credited with leading the fight to protect New York City's water supply. The New York City watershed agreement, which he negotiated on behalf of environmentalists and New York City watershed consumers, is regarded as an international model in stakeholder consensus negotiations and sustainable development.
Kennedy is a graduate of Harvard University, received his law degree from the University of Virginia Law School. He has been named one of Time magazine's "Heroes for the Planet," and is the author of the New York Times' bestsellers Crimes Against Nature and The Riverkeepers.
Recordings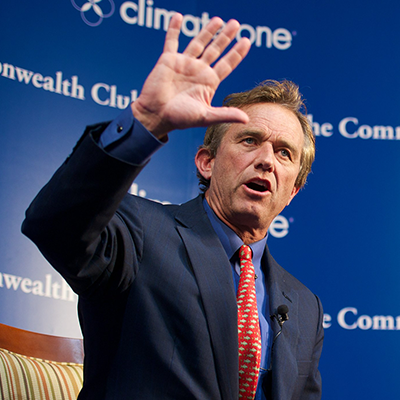 Podcast
June 17, 2011
The fact that Robert F. Kennedy Jr. is so readily embraced by progressives can conceal that his message is an inherently conservative one.