Former U.S. Representative Ryan Costello believes that the integrity of democracy and the protection of free and fair elections is more sacred than being a Republican or a Democrat. In 2014, Costello was elected to represent Pennsylvania's 6th Congressional District, a perennial battleground in the Philadelphia suburbs. He was a member of the Republican Whip team, where he worked with the entire Republican Conference and House Leadership to build consensus, craft messaging and advance legislative priorities. He also served on the Committee on Energy & Commerce, with policy and oversight jurisdiction over health care, technology, energy, and environmental issues.
Before entering Congress, Costello served two terms as Chairman of the Chester County Board of Commissioners. He held various additional leadership roles while Commissioner, including the spearheading of a 10-year economic development plan for the County. Committed to pro-growth economic policies, Costello has received numerous pro-business awards and health care related legislative awards, including the U.S. Chamber of Commerce's Spirit of Enterprise Award and NFIB's Guardian of Small Business Award. Recognized by the Washington Post as one of their "40 under 40" in 2014, Stuart Rothenberg has described him as a "pragmatic conservative."
Costello and his wife, Christine, have two small children. He earned his undergraduate degree, with Honors, from Ursinus College, and law degree from the Villanova University School of Law.
Recordings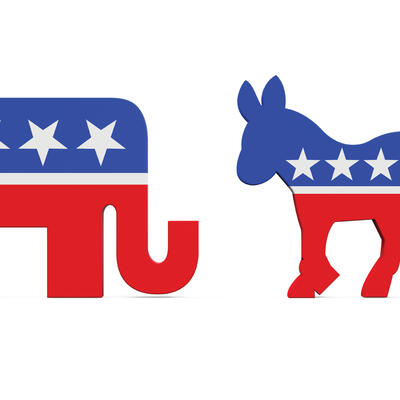 Podcast
May 17, 2019
The Green New Deal is shaking up climate politics in Washington. The resolution's ambitious clean energy goals are championed by several leading…