Sherri Goodman is credited with educating a generation of U.S. military and government officials about the nexus between climate change and national security, using her famous coinage, "threat multiplier," to fundamentally reshape the national discourse on the topic.
A former first deputy undersecretary of defense (environmental security) and staff member on the Senate Armed Services Committee, Goodman has founded, led, or advised nearly a dozen research organizations on environmental and energy matters, national security and public policy. During her time with the Department of Defense (DoD), Goodman oversaw an annual budget of over $5 billion.  She established the first environmental, safety and health performance metrics for the Department and, as the nation's largest energy user, led its energy, environmental and natural resource conservation programs. Goodman has twice received the DoD medal for Distinguished Public Service, the Gold Medal from the National Defense Industrial Association, and the EPA's Climate Change Award.
A summa cum laude graduate of Amherst College, Goodman earned a law degree from Harvard Law School and a masters in public policy degree from the Harvard Kennedy School of Government. The daughter of Holocaust refugees who arrived in New York in the late 1930s, she was born in Queens. 
Recordings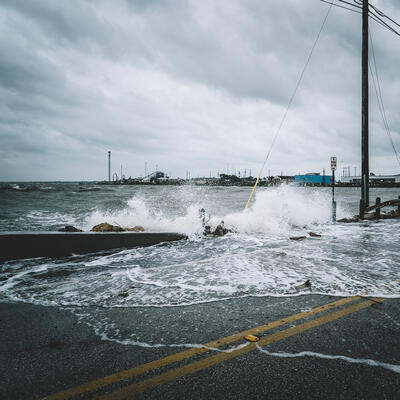 Podcast
February 14, 2020
How do we build communities that are more resilient than the ones we were raised in?
Climate-fueled floods, fires and droughts have…