Tanya Gulliver-Garcia brings practical, academic and philanthropic understandings of disasters to her work as the Center for Disaster Philanthropy's director of learning and partnerships. CDP is a philanthropic serving organization that envisions a world where the impact of disasters is minimized through thoughtful, equitable and responsive recovery for all. Gulliver-Garcia is a self-described "disaster junkie" passionate about ensuring our communities' most marginalized and oppressed can recover and build resilience. Her work is grounded in principles of racial and intersectional equity. 
Gulliver-Garcia speaks and writes regularly on disaster equity, philanthropic giving, mutual aid, disaster planning, and the needs of non-profits and funders in the disaster sector. Gulliver-Garcia has a Masters of Environmental Studies from York University (for which she developed North America's first risk-based heat registry to protect low-income and marginally housed communities from extreme heat). 
Gulliver-Garcia currently lives in the Broadmoor neighborhood of New Orleans. She is an active disaster and first aid volunteer with the American Red Cross in her spare time. She has responded to several major disasters across the United States and in her adopted state of Louisiana, including Hurricane Irene, Superstorm Sandy, the Great Flood of 2016 and Hurricane Isaac.
Recordings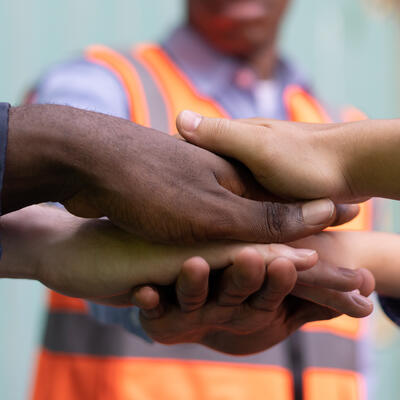 Podcast
October 20, 2023
Disasters caused by burning fossil fuels are becoming more frequent, and in the aftermath of hurricanes, floods and wildfires: federal and state…