Victoria Loorz spent a dozen years in the climate movement, co-founding a youth climate organization with her son, Alec, and twenty years leading "indoor churches," and is now focused on the underlying spiritual crisis of disconnection, collaborating with Mystery and kindred spirits to create opportunities for people to re-member themselves back into intimate, sacred relationship with the rest of the living world. 
She is a Wild Church Pastor, an Eco-Spiritual Director, founder of the Center for Wild Spirituality (aka Seminary of the Wild) and co-founder of the ecumenical Wild Church Network. Her award-winning book, Church of the Wild: How Nature Invites Us into the Sacred, is an invitation to deepen our commitment to a suffering earth by falling in love with it — and calling it church. 
Loorz recently moved to Massanutten, Virginia where deer and squirrels and the deciduous forest invite her into kindred relationship.  Her young adult children, Alec and Olivia, are wise, creative, tender souls, dedicated to creating a more inclusive, compassionate, and just world. 
Recordings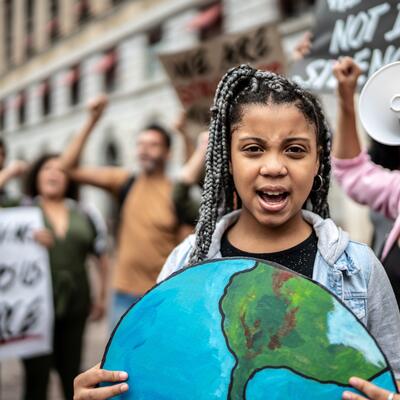 Podcast
August 4, 2023
From the climate movement's earliest days, young people have been actively pushing older people in power to own up to their failings and work for a…