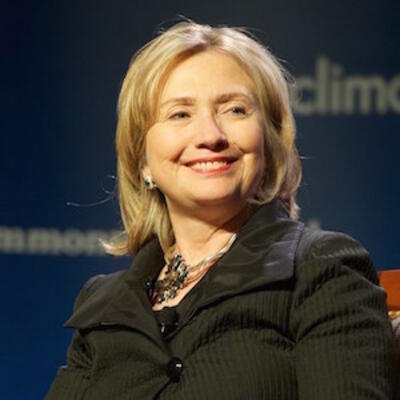 Secretary of State Hillary Rodham Clinton
Guests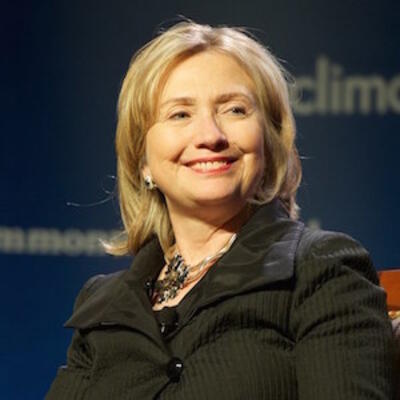 2016 Democratic Presidential Nominee
Summary

 

In just her third appearance before a US audience as secretary of state, Hillary Rodham Clinton touts the potential of American innovation to further public diplomacy and to help tackle a host of global challenges. Before a sold-out Commonwealth Club crowd of 1,500, Clinton comments on global flashpoints – Afghanistan, Iran, and Mexico – while addressing climate change and clean energy. Clinton repeatedly stresses the need to leverage the creativity of Silicon Valley with work underway at her department. "Innovation is one of America's greatest values and products," she says, "and we are very committed to working with scientists and researchers to look for new ways to develop hardier crops or lifesaving drugs at affordable costs, working with engineers for new sources of clean energy or clean water to both stem climate change and also to improve the standard of living for people."

In the Q&A, Climate One founder Greg Dalton asks Clinton if the State Department would reconsider granting a permit for the controversial Alberta Clipper Pipeline. Clinton concedes that while a final decision had not been made, the project is likely to go ahead: "We're either going to be dependent on dirty oil from the Gulf or dirty oil from Canada. And until we can get our act together as a country and figure out that clean, renewable energy is in both our economic interests and the interests of our planet."

Clinton also comments on Senate's failure to act on climate change. "I don't think it will come as a surprise to anyone how deeply disappointed the President and I are about our inability to get the kind of legislation through the Senate that the United States was seeking," she says. Clinton closes with advice for Ellie, a 10-year-old who expresses concern for the future environment. "I think that there is a lot that you can do, because it's been my experience that young people are much more environmentally conscious and committed to protecting the world you're growing up in than some of us older people are," she says. "I'm out of politics, as you all know. So speaking as a private citizen," she adds, to laughter, "I think people running for office should be asked to explain their positions on what they're going to do."

This program was recorded in front of a live audience at The Commonwealth Club in San Francisco on October 15, 2010.
Related Episodes (8)